Chassis SL7 - New software version os7.2 (version M0411/M0412)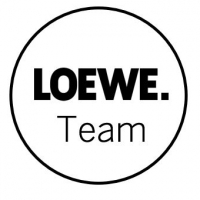 Dear Community,
for devices with chassis SL7 the new Loewe os7.2 is available.
Version for all UHD TVs (Loewe bild i.48/55/65, bild c.43, We. SEE 43/50/55): M0411
Version for all Full-HD TVs (Loewe bild c.32, We. SEE 32): M0412
The update will be offered successively on all devices via internet update in the next days.
We recommend to perform the update via Internet, because after an update via USB an initial installation is necessary. For all users who still want to perform a USB update, the procedure is as follows:
Connect a FAT32 formatted USB stick to the PC (please use a stick with at least 4GB free memory!)
Download the USB file here and copy it to the USB stick:
M0411: https://cloud.loewe.de/index.php/s/vu4k4SYgZKDJpjd
M0412: https://cloud.loewe.de/index.php/s/ERfwShqrFj34RVk
Connect the USB stick to the TV set
Open Menu -> Settings -> Support -> System Upgrade -> Upgrade from USB. Confirm with "Reboot" to start the update
After the software update is finished, the TV will reboot and show the user interface. Check the correct version in Menu -> Settings -> Support -> System Info -> Version
Please do an initial installation afterwards: Menu -> Settings -> Support -> Reset to Factory Default
New features in Loewe os 7.2:
Recording/timeshift for nordic countries enabled
New search mode "Quick scan" for DVB-S standard search
New OLED screensaver
Preparations for activation of native apps, such as Disney+ and AppleTV+ (Disney+ launch planned in May 2022, AppleTV+ in Q3 2022).
Optimizations in Loewe os 7.2:
bild-i: Correction of a problem where TV automatically switches off in timeshift mode, music playback or in "audio only" mode
bild-c.32/We. SEE 32: Fix of a problem in Italy where TV sometimes starts without video
bild c.32/We. SEE 32: Solution of an issue where Alexa Setup failed in UK
Optimization of German DVB-T search performance
Fix of an issue where DVB channels are blocked by parental control for an age 19+ (e.g. TV5MONDE)
Fixed a problem where a WiFi access point with activated fast roaming can't be connected
Correction of a problem where the playback of recording of a free channel is blocked due to invalid retention limit
Sky Q box: Fixed an issue where black screen appears when playing 4K Netflix source
Sky Q Box: Correction of a problem with video and sound dropouts during UHD live broadcast
Fix of an issue where TV screen is blurry with connect Xbox in Game Mode or ALLM
Association between the ALLM and the game mode corrected
Correction of a problem where TV doesn't respond to the Vol+/- and Mute buttons when HDMI CEC is turned off
Fixed a problem, where TV is blocked when opening jpg photos
Fix of a problem where login to VIDAA account failed if e-mail address contains a hyphen
Optimization of Dolby Atmos
Correction of picture settings
Texts and translations corrected and improved
Kategorien
212

National

48

International