Loewe bild v dr+ with 55 and 65 inch screens in new colours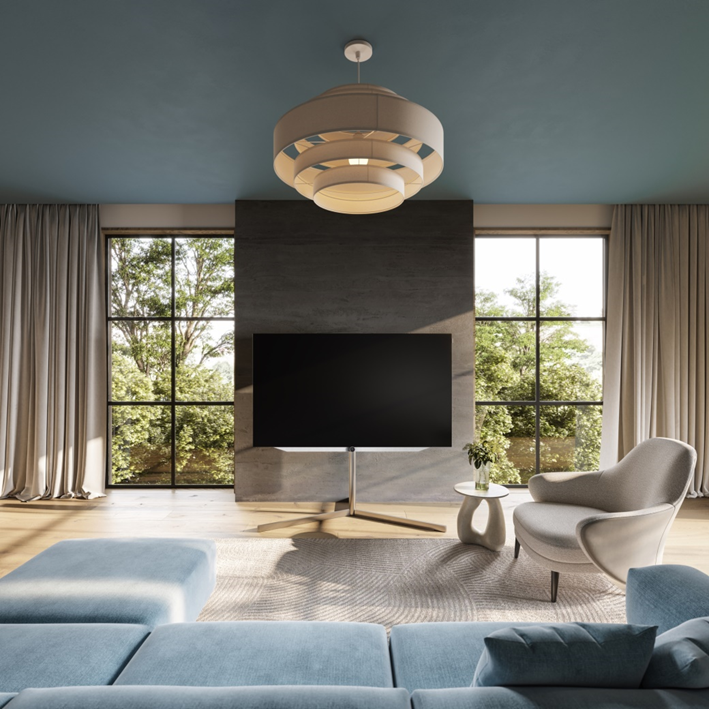 Loewe Technology is launching a limited special series of the Loewe bild v dr+ TV models with two stylish colour accents as part of a summer promotion. The models are available with state-of-the-art OLED panels in 55 or 65 inch in the colours silver and white.
Featuring the White Limited Edition and Silver Limited Edition, Loewe is responding to the demand from retailers to bring more elegance to the otherwise predominantly black television landscape with customised, individual highlights. In the summer edition models, the sound bar is covered with an acoustic fabric in silver or white. This creates a subtle, elegant colour accent that harmoniously matches the design of the TV. The summer edition will be available for a limited time only and will be on sale starting in July. Retailers can order the four Loewe bild v dr+ TV models from Loewe as early as June, while stocks last.
The two summer editions complement the Loewe bild v.65 dr+ and Loewe bild v.55 dr+ variants already available on the market. The successful and multiple award-winning Loewe** bild v** model series combines first-class technology with the minimalist design typical for Loewe. The latest OLED panel generation in combination with the individual calibration of each set ensures a perfect picture. Manufactured on a high-tech assembly line at Loewe's headquarters in Kronach, the ultra-high-resolution 4K OLED Loewe bild v is calibrated at the factory, guaranteeing excellent picture quality from the moment it is switched on. Based on algorithms optimised over decades, every Loewe **bild v **achieves a natural, harmonious picture and delights with enjoyable home cinema at the highest level. Thanks to HLG, HDR10 and Dolby Vision™, high-contrast images and an impressive colour spectrum whisk viewers away into infinite expanses that extend right up to the living room.
Never miss a show with Loewe dr+, two-channel system and dual tuner
With the Loewe bild v, no external USB hard disk is needed to record favourite programmes, as the TV classic has an integrated DR+ hard disk with a capacity of 1 terabyte. This means that almost unlimited recording times of TV programmes are available. For those who can't decide between talk show entertainment, crime series or documentaries, the Loewe classic makes it easy. Thanks to the integrated two-channel system and dual tuner for all reception paths, two TV programmes can be recorded at the same time or one programme can be watched and another recorded. Programmes can also be paused and continued later with a time shift. In the recording archive, the recorded programmes are displayed in a clear preview image with the programme title and date. This eliminates the need for tedious searching and makes it easy to begin watching the programme recorded. With the Follow-Me function, Loewe also provides another practical extra: if the end of a recorded programme is to be watched in another room, this is also possible with the help of room-shifted TV streaming. With Follow-Me, the programme follows the viewer – in every room.
A natural audio experience with impressive, room-filling cinema sound
The stereo soundbar of the Loewe bild v models, which hugs the screen in a v-shape, offers a natural audio experience with impressive, room-filling cinema sound and excellent speech intelligibility even in larger rooms. This is ensured by 80 watts of total music power, the closed bass reflex box and six drivers. With Mimi Sound Personalization™, the sound can be adjusted to the viewer's individual hearing ability.
An elegant design classic with a motorised stand
The interplay of excellent screen technology, natural audio experience and numerous individual set-up solutions makes the Loewe bild v an elegant design classic for the most discerning tastes, thus enhancing any living room. The Loewe floor stand motor v has been especially developed for the Loewe bild v model series: the motorised stand can be conveniently turned from the living room sofa by remote control and has a high-quality surface made of aluminium with a fine brush finish.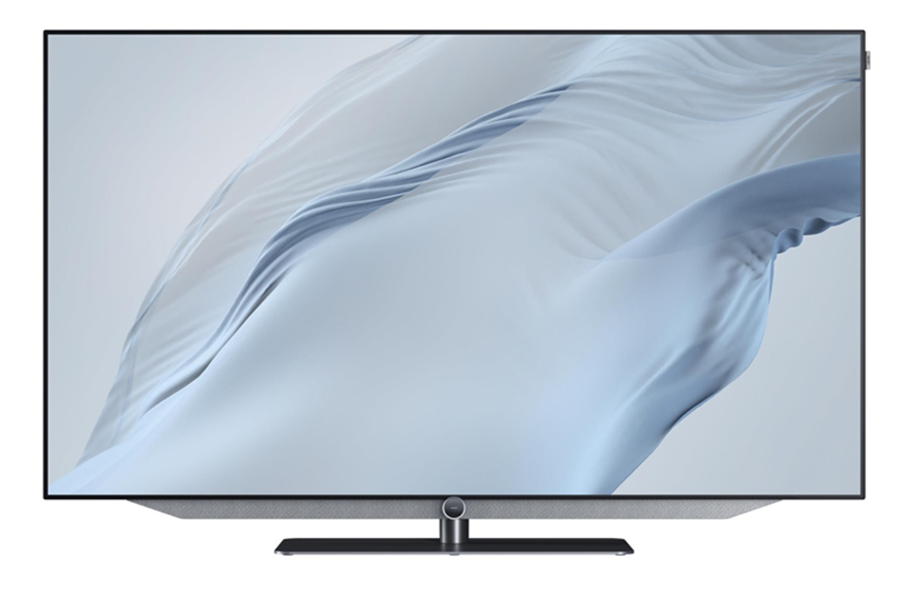 Prices & Availability
White Limited Edition and Silver Limited Edition of the Loewe bild v dr+ models are available to authorised retailers from July 2022.
The recommended retail prices:
Loewe bild v.55 dr+ White Limited Edition and Loewe bild v.55 dr+ Silver Limited Edition: 3.699 EUR*
Loewe bild v.65 dr+ White Limited Edition and Loewe bild v.65 dr+ Silver Limited Edition: 5.199 EUR*
* Recommended retail price by Loewe Technology GmbH

About Loewe.
For almost a century, Loewe has been a symbol of inventiveness and luxury consumer electronics products. From its foundation in 1923 to the invention of electronic television in 1931, Loewe has developed into a globally operating company with a long tradition. With 200 employees and an international sales network, Loewe Technology GmbH is active in 36 countries today with its high-end, elegant TV and audio products. The global brand is passionate and proud of its exceptional innovative strength, tradition and perfect craftsmanship "Made in Germany". Its unique combination of German engineering, excellence, exclusive design and sustainability has shaped the brand's culture. Yet, the tradition-rich manufacturing plant and the high-tech production site at the headquarters in Kronach, Upper Franconia, are the very heart of Loewe.
www.loewe.tv
Press contact:
(please do not print)
Redaktionsbüro Stehle
Emdener Straße 5
90425 Nuremberg
Germany
Phone: +49 911/ 3 777 900
Mail: redaktionsbuero-stehle@t-online.de
Kategorien
212

National

48

International