OLED-TV Loewe bild v now also available in 48 inches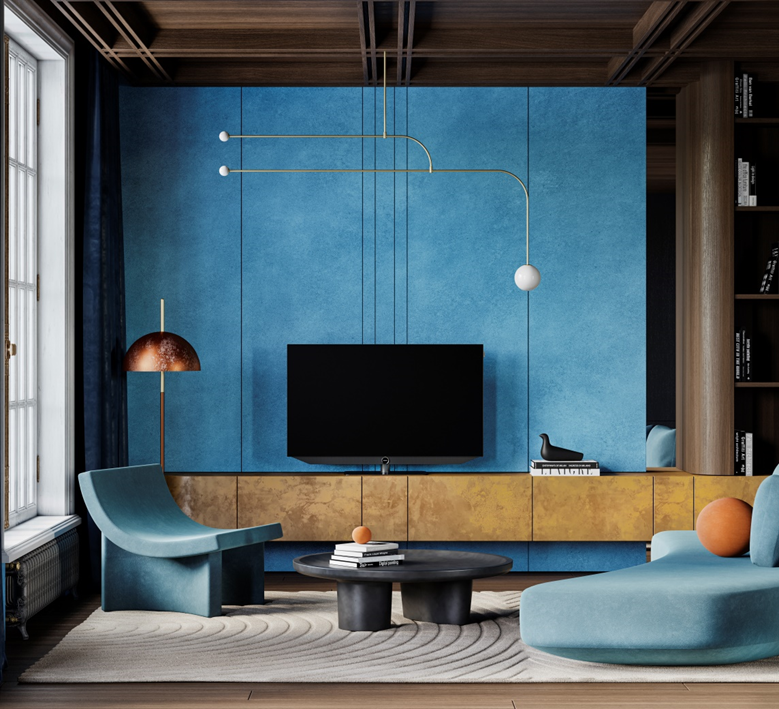 With the two TV models Loewe bild v.48 dr+ and Loewe bild v.48 Loewe is launching a new, compact OLED size with a 48-inch screen. The new models combine realistic picture quality, timeless top design and a compact size. This means that a Loewe classic will also be available in a compact format from September – for all those with an affinity for design who do not want to compromise on quality.
With the new screen-diagonal, Loewe offers an additional option of the award-winning Loewe** bild v** family with OLED picture quality in two versions: Loewe bild v.48 dr+ and Loewe bild v.48. This means that even prospective buyers who do not have the space for a large-screen TV can enjoy an exclusive TV model – Made in Germany. The two new TVs with the smaller picture size are also ideal for example for the bedroom, kitchen or office.
The Loewe bild v.48 dr+ and Loewe bild v.48 TVs are equipped with the SL5 chassis with dual channel and dual multi-tuner, SX8 Quad Core processor and a high-quality 4K OLED panel of the latest generation. HDR10 and HLG ensure maximum contrast range, and the soundbar equipped with six drivers delivers 80 watts of total music power. The new Loewe bild v.48 is available both with integrated Loewe dr+ with a 1 TB HDD hard drive and without.
The new OLED models also impress with the simplest operation: With the integrated Easy TV Mode, the TV can be reduced to the most important functions, making it easier and more convenient to use. Easy TV Mode guarantees absolute privacy and data security: If desired, all connections and transmission functions via the Internet (LAN, WLAN) and Bluetooth can be deactivated. Exclusive access to the TV functions guarantees maximum TV operability, privacy and data security.
The successful and multiple award-winning Loewe bild v model series combines first-class technology with Loewe's typical minimalist design. The latest generation of OLED panels combined with individual calibration for each set ensure a perfect picture. Manufactured on a high-tech production line at Loewe's headquarters in Kronach, Germany, the ultra-high-resolution 4K OLED Loewe bild v is already calibrated at the factory: This means that each individual screen is precisely adjusted to the perfect colors with unique precision and matched to European viewing habits and the lighting ambience of the living room, guaranteeing excellent picture quality from the very first time it is switched on. Thanks to Ultra HD resolution as well as HDR with HLG and HDR10, high-contrast images and an impressive color spectrum whisk viewers away to infinite expanses that extend right up to the living room.
Never miss a show with Loewe dr+, two-channel system and dual tuner
Recording favorite shows can be done easily and in no time at all – with the Loewe bild v, there is no need for an external USB hard drive, because the model with the Loewe dr+ has a 1-terabyte, integrated HDD. This means that almost unlimited recording times of TV shows are available. The Loewe** bild v.48** makes it especially easy for anyone who cannot decide between talk show entertainment, crime series or country documentaries. The integrated dual-channel system and dual tuner for all reception paths allow two TV programs to be recorded simultaneously, or one program can be watched and another recorded. In addition, programs can be interrupted and continued later with a time delay. In the recording archive, the recordings are displayed in a clear preview image with the program title and date. This eliminates the need for tedious searching and makes it easy to start playing the program recording.
Natural audio experience with impressive, room-filling cinema sound
The stereo soundbar of the Loewe bild v models, which hugs the screen in a v-shape, offers a natural audio experience with impressive, room-filling cinema sound and excellent speech intelligibility even in larger rooms. This is ensured by 80 watts of total music power, the closed bass reflex box and six drivers. With Mimi Sound Personalization™, the sound can be adjusted to the viewer's individual hearing ability. The system makes, among other things, the sound of speakers more understandable without raising the volume. This guarantees perfect auditory enjoyment, which is also optimal for hearing health.
Elegant design classic with versatile installation solutions
The interplay of excellent screen technology, natural audio experience and numerous individual set-up solutions makes the Loewe bild v an elegant design classic for the highest demands that enhances every living room. The TVs are standard-equipped with the solid and rotatable Loewe table stand v. The floor-standing Loewe floor2ceiling stand, floor stand flex and floor stand universal are available as accessories. In addition, the compact bild v.48 can also be combined with the elegant chrome-plated Loewe floor stand c. The wall-mounting solutions Loewe wall mount slim 432 and wall mount universal complete the range.
Prices & Availability
The Loewe bild v.48 dr+ and the Loewe bild v.48 will be available at authorized retailers starting at the end of September 2022.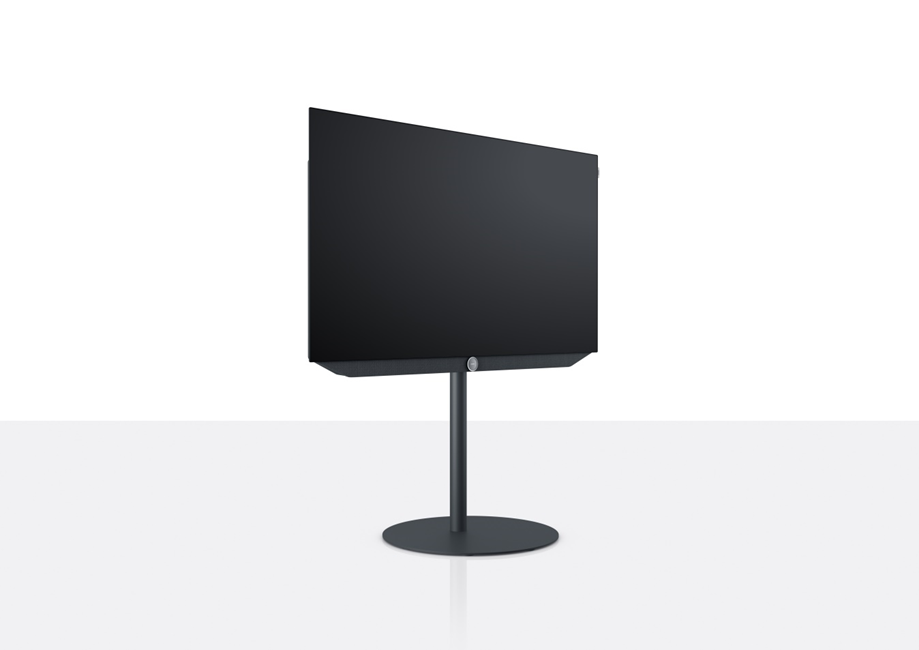 The recommended retail prices:
Loewe bild v.48 dr+: 2.899 EUR*
Loewe bild v.48: 2.499 EUR*
* Recommended retail price by Loewe Technology GmbH

About Loewe.
For almost a century, Loewe has been a symbol of inventiveness and luxury consumer electronics products. From its foundation in 1923 to the invention of electronic television in 1931, Loewe has developed into a globally operating company with a long tradition. With 200 employees and an international sales network, Loewe Technology GmbH is active in 36 countries today with its high-end, elegant TV and audio products. The global brand is passionate and proud of its exceptional innovative strength, tradition and perfect craftsmanship "Made in Germany". Its unique combination of German engineering, excellence, exclusive design and sustainability has shaped the brand's culture. Yet, the tradition-rich manufacturing plant and the high-tech production site at the headquarters in Kronach, Upper Franconia, are the very heart of Loewe.
www.loewe.tv
Press contact:
(please do not print)
Redaktionsbüro Stehle
Emdener Straße 5
90425 Nuremberg
Germany
Phone: +49 911/ 3 777 900
Mail: redaktionsbuero-stehle@t-online.de
Kategorien
212

National

48

International